Las Vegas Dental Services
Dental Services and Treatments
Digital X-Rays & Dental Photography
What makes our dental office different from other dental offices is that we not only show our patients their x rays on wide screen computer but at the same time, Dr. Robert Pham like to take a lot of digital photographs in order to explain why treatment is necessary and help our patients understand their various treatment options.  Being able to see problems and have them explained with a photograph has dramatically increased our patient's understanding of their dental needs.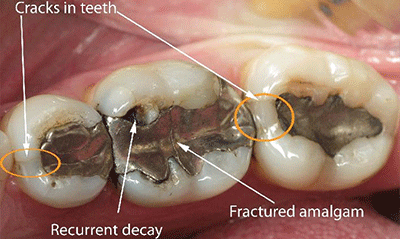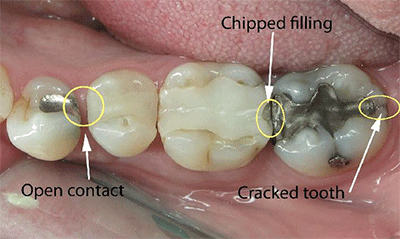 The best and most important type of dentistry is Preventative Dentistry. This is based upon routine dental exams and cleanings twice a year or every six months. This routine visit consists of a thorough exam and cleaning to remove plaque and tartar build up. It helps Ace Dental understand your individual dental needs. These visits also help us identify problems and suggest the proper treatment before the problem gets worse.
Most people aren't born with a picture perfect smile. If your teeth are noticeably crooked they can be putting you at risk for dental problems or just not cosmetically appealing. Often crooked teeth are hereditary and inherited, however they can also result from over crowding. Aside from being embarassing crooked are difficult to clean which can lead to a buildup of tooth decay, causing plaque and tartar.
Ace Dental is a local family dentist, serving Las Vegas and Henderson. Offering a range of different services for you and your entire family, including Dental Exams, Cleanings, Braces, Digital X-Rays and so much more.
Cosmetic dentistry can help you acheive that picture perfect smile. Whether you would like to improve the color, need to have a chip of crack fixed, or if you need to replace a missing tooth. Ace Dental has been offering cosmetic dentistry services to the Las Vegas and Henderson areas for over 10 years.
Your oral health is our first priority. We demonstrate ways to care for your teeth and gums at home and try to correct problems as soon as possible. Some of our restorative dentristry services include; root-canal therapy, dental crowns and dental bridges.