Ace Dental Las Vegas & Henderson
Welcome to Ace Dental, serving greater Las Vegas and Henderson, Nevada area. Ace1 Dental Las Vegas was built from scratch and completed in April, 2005. Ace2 Dental Henderson was built also from scratch and completed in August, 2006.
When Dr. Robert Pham built his office, his goal was to make it a place where his patients feel like home. He doesn't want it to feel like a dental clinic or place where patients feel like they rather not be there. He understands that most dental patients are either not happy or look forward to come see their dentist. They rather spend their free time with family or doing anything else BUT having their teeth work on. Therefore, Dr. Pham wants to have a place where his patients feel inviting, welcome, and most importantly, comfortable when they are there.
Our waiting room has soft and comfy leather sofa where patients can relax while enjoying the most current movies on our big screen TV. We also have cold water and coffee for our patients.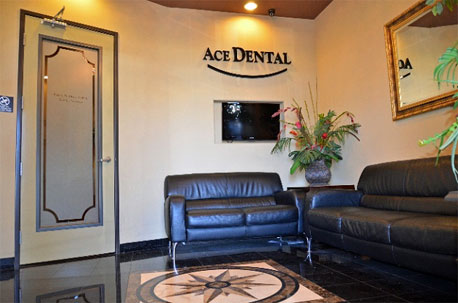 Each treatment room also has nice and comfortable soft leather chair for patients to relax while having their teeth work on. Each treatment room is also equipped with large screen TV so patients can continue watching the same movie that they were watching in the waiting room.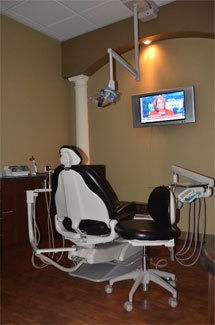 What makes our office different than other dental offices is our wonderful staff. Dr. Pham is proud to have one of the best staff in town. Our staff are hired because of their personalities. Dr. Pham believes that anyone can be trained to be a great dental assistant, but their personalities cannot be changed. Most of our staff have been with Dr. Pham for many years. Some have been with us since the first day that we opened.
The best complement that we hear from our patients VERY OFTEN is that Ace Dental has the best staff. Our patients usually leave the office with a smile and are happy to pay for our service. Most of our new patients are either referred by their friends or family. We believe that is the best way for us to stay in business.
So if you still don't have a family dentist or not happy with your current dentist, please contact us at either our Las Vegas or Henderson location to schedule your next dental visit and find out why so many of our patients are happy to be part of Ace Dental family.